Fuel Your Fitness Holiday at Our Fitness Cafés
Discover the convenient and tasty nutrition by Wanderlust Fit Foods. Our mission is to make real food with real ingredients!
We understand the importance of high quality food and careful composition of macros. That is why we offer a diverse menu to fuel your fitness and health goals in the best way possible.
Our cafés cater to various dietary needs, providing options for breakfast, lunch, dinner and healthy snacks. Make sure to stop by for taco nights and our delicious Sunday roast!
For a more detailed look at what we offer at our cafés download and safe our menu below.
Soon, we'll introduce a meal plan service, featuring macro breakdowns and customized meal plans designed by our expert nutritionists.
Reach out to us in private to receive more information about this exiting new project.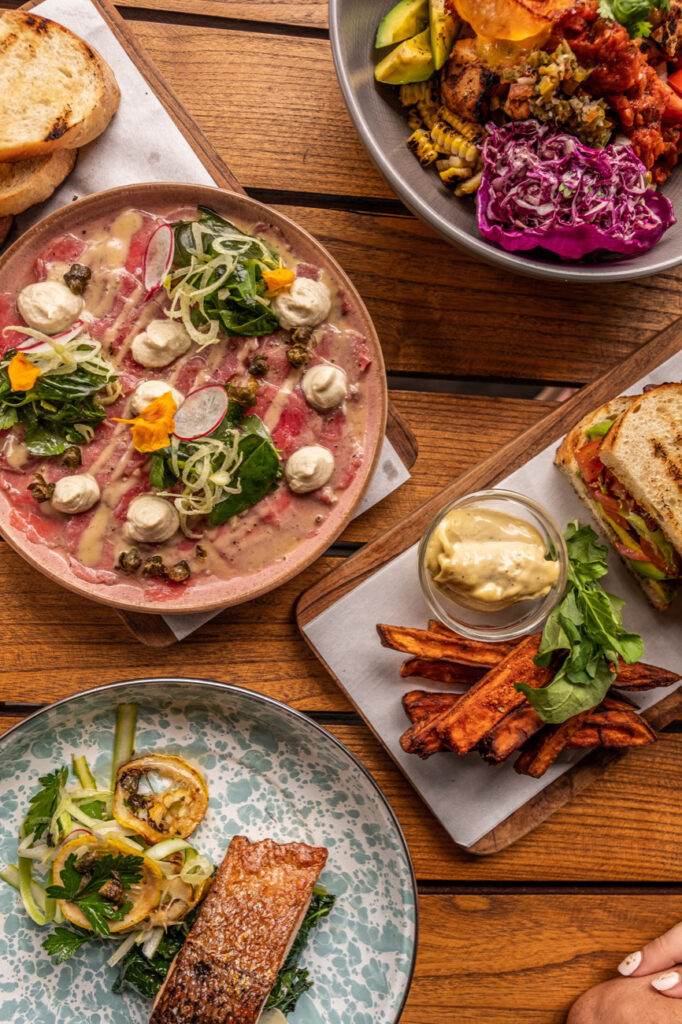 CONTACT US FOR NUTRITIONAL GUIDANCE
If you have any questions about our nutrition team or would like to book a personal nutrition guidance, please don't hesitate to get in touch with us.
Adress
Jalan Raya Padonan No.6, Canggu – Bali – Indonesia
Email Us: info@wanderlustfitnessvillage.com
Or call us:
+62 (0) 878 6156 8934

Or WhatsApp us:
+62 821-3742-5631
Hours of Operation
Mon – Fri: 7:00am – 8:00pm
Sat – Sun: 7:00am – 7:00pm
We look forward to hearing from you and helping you achieve your fitness goals at Wanderlust Fitness Village.