The Wanderlust Fitness Village – Your Destination for Fitness, Adventure and Community
At Wanderlust Fitness Village, we believe in empowering individuals to achieve their fitness goals in a way that suits their unique lifestyle. Whether you're a seasoned athlete or just starting your fitness journey, we're committed to providing you with the resources, support, and inspiration you need to become the best version of yourself.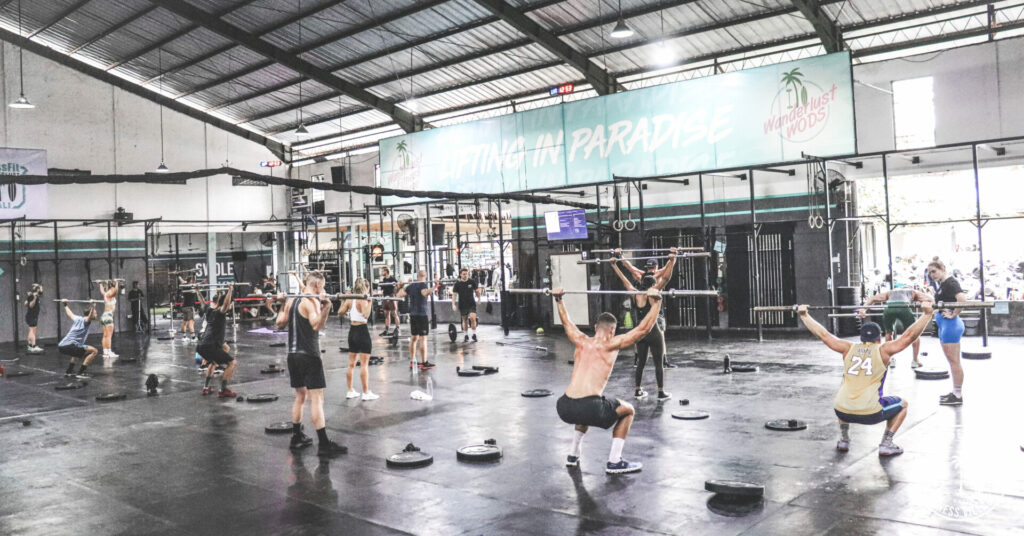 Our state-of-the-art facility in Bali, Indonesia
offers world-class CrossFit training, expert coaching, and a range of fitness programs to suit every need. But Wanderlust Fitness Village is more than just a gym – it's a community of like-minded individuals who share a passion for health, wellness, and adventure.
With stunning views of the Indian Ocean,
Bali's tropical climate, and a vibrant local culture, our location is the perfect backdrop for a fitness holiday or retreat. But it's not just about the physical aspect of training – we believe in a holistic approach to fitness to contains body mind and spirit.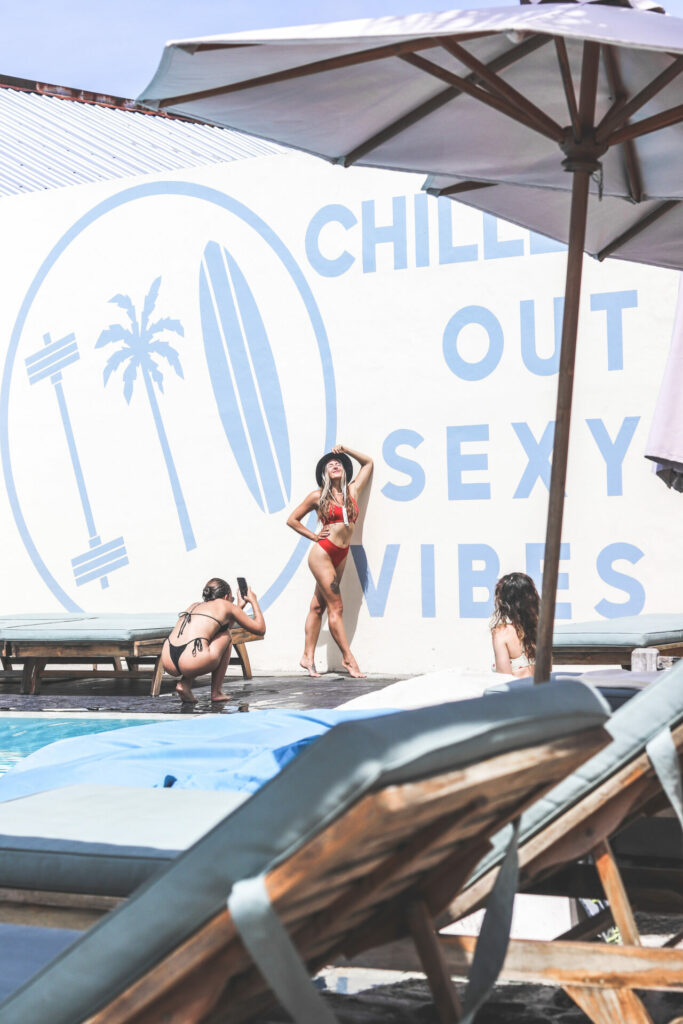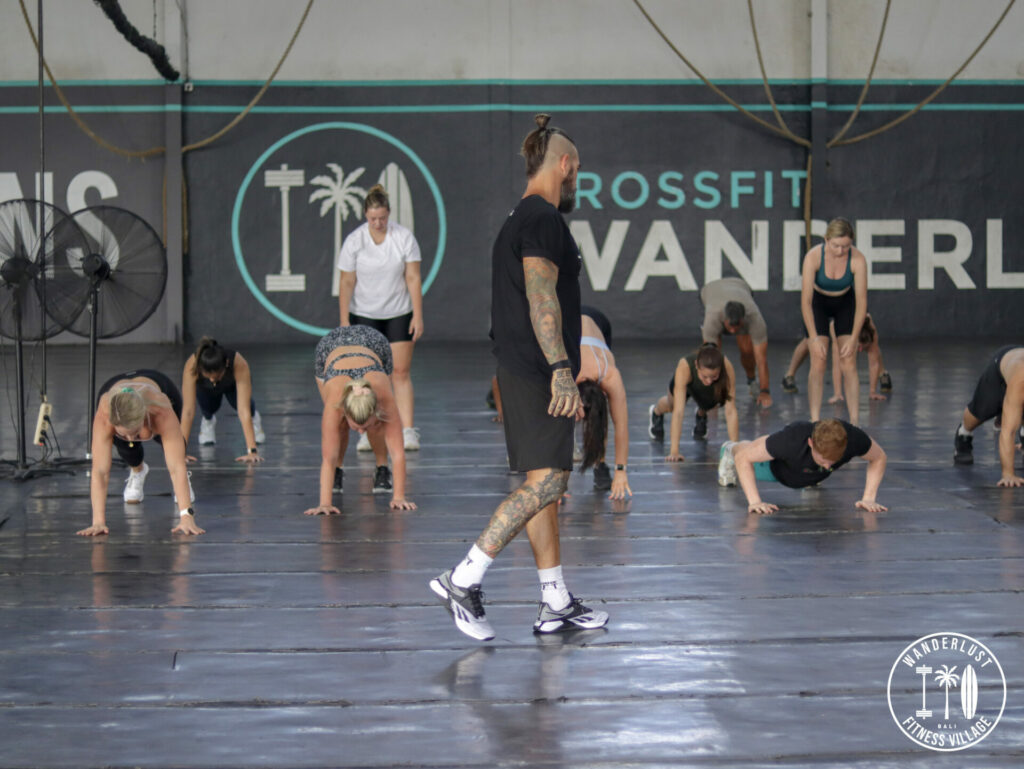 Our team of expert coaches and trainers are dedicated to helping you reach your fitness goals and unlock your full potential.
Whether you're looking to improve your strength and conditioning, perfect your technique, or just have some fun with a group of like-minded people, we have you covered.
So why choose Wanderlust Fitness Village?
It's simple – we're more than just a gym. We're a community of people who are passionate about living their best lives, and we're here to help you do the same. So come join us, and discover the joy of fitness, adventure, and community at Wanderlust Fitness Village.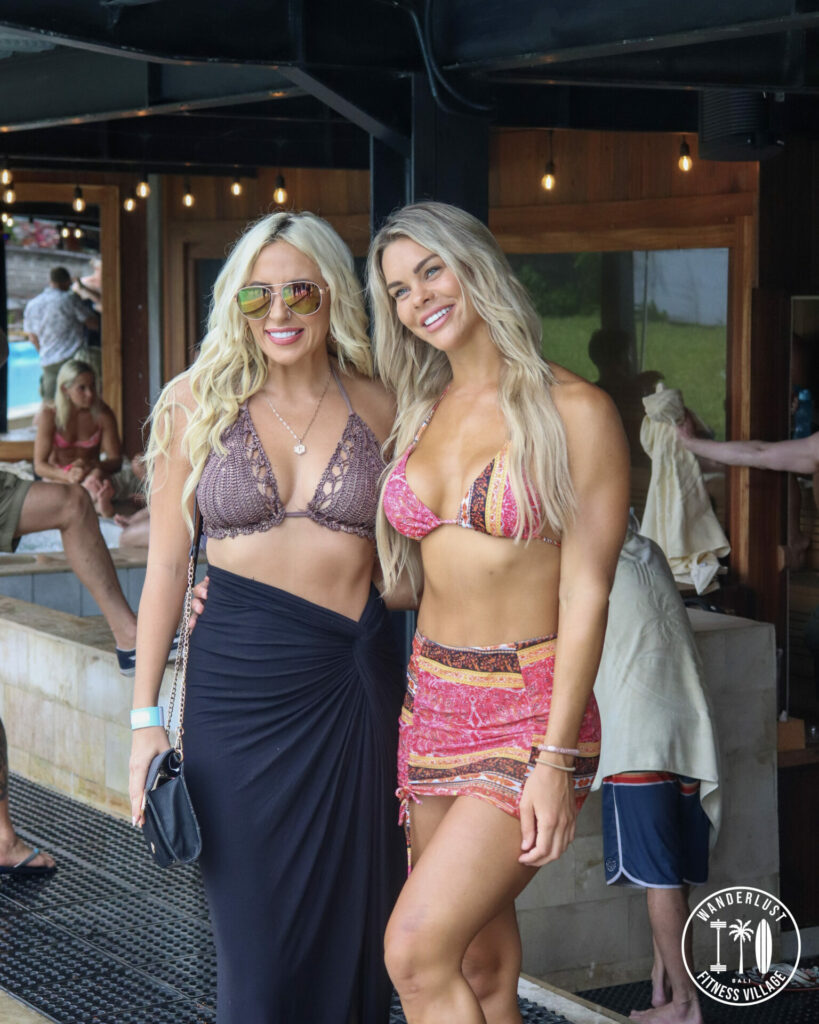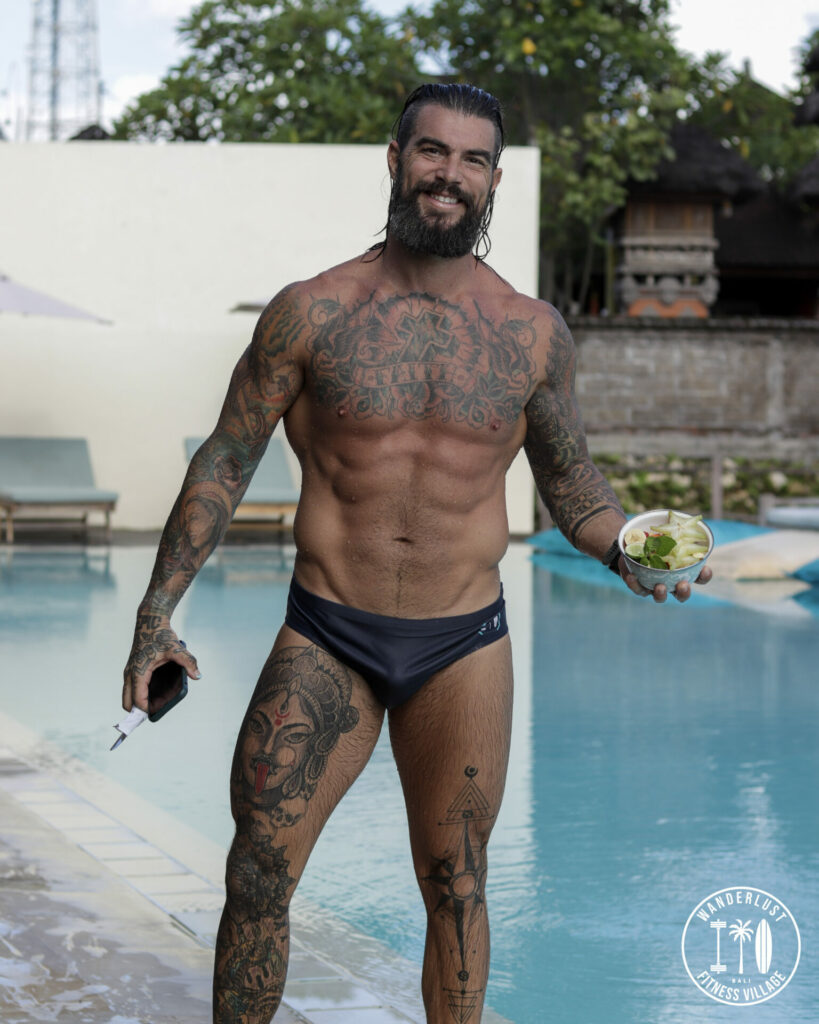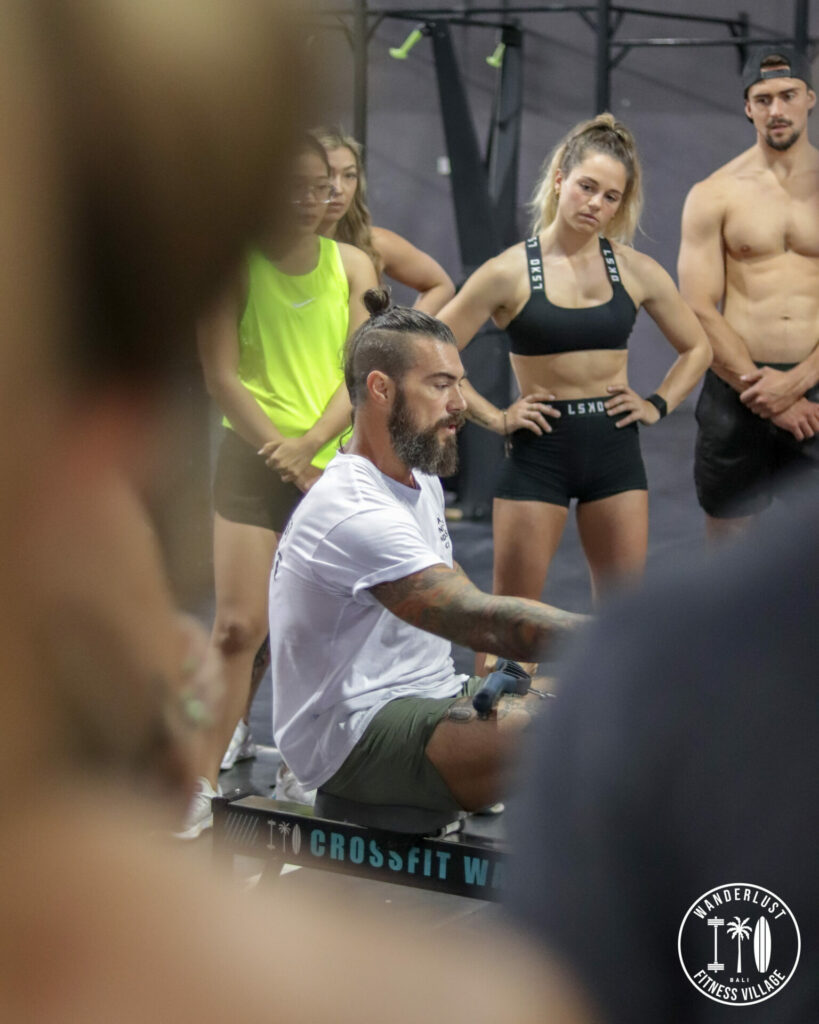 Meet the Founder and Owner of Wanderlust Fitness Village:
Our founder and owner, Dave Driskell, has been the driving force behind our community and success.
Dave's journey with CrossFit started in early 2009 when he discovered this new sport and was immediately curious. Over the next few years, he started incorporating CrossFit into his existing fitness program. In January 2012, Dave received his CrossFit Certification and, one month later, took the first step on what would become the starting point of his WANDERLUST story.
Driven by a desire to see more of the world, Dave embarked on a 6-month backpacking journey throughout Southeast Asia, ending his journey in Bali, Indonesia. During his time in Bali, Dave realized that it was a place he wanted to call home and where he could bring his passion for CrossFit and coaching to the island.
With minimal CrossFit Boxes or suitable gyms in Asia, Dave had to be creative with his programming while traveling through many developing countries. He documented his travels on Instagram, and the hashtag #WANDERLUSTWODS was born. The combination of fitness, travel, and his uncontrollable desire to find himself was something people tuned in for, and his following grew organically.
After a brief stint back in the United States coaching in both Texas and California, Dave found himself back in Indonesia in 2013 as Head Coach for two new CrossFit Boxes that had opened that year. In 2014, as his passion for coaching and the wanderlust lifestyle continued to grow, Dave could often be found coaching and exploring in any country, at any time.
With guest coaching spots all over the United States, Australia, Dominican Republic, New Zealand, and more, he found himself back in Bali, Indonesia, falling in love with the island all over again. In 2016, CROSSFIT WANDERLUST was born, Bali's largest and most equipped CrossFit Affiliate, with the culmination of 5 years of education via his traveling, CrossFit coaching, and athletic pursuits.
At Wanderlust Fitness Village, we pride ourselves on our slogan, "Building Better Humans." Our focus on education, mixed with epic vibes, food, and friends, has been the primary driver of success within our community. Dave's journey and passion for fitness, travel, and coaching continue to inspire our community and make Wanderlust Fitness Village a unique and outstanding place to train.
Meet the amazing staff at wanderlust